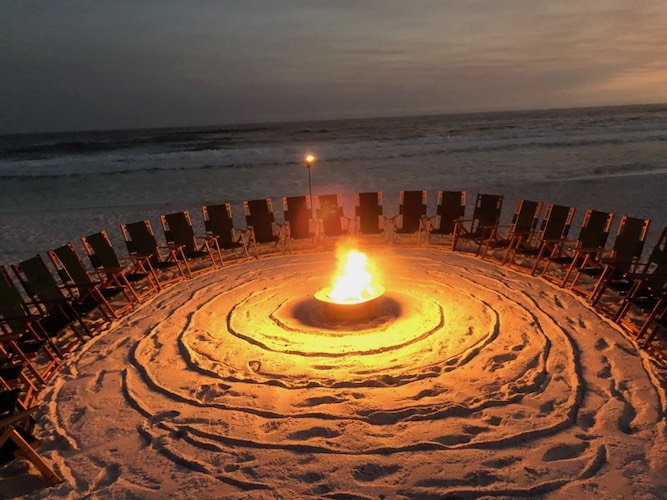 Bring your friends and family together for an experience they will never forget.
Our Basic Bonfire includes an attendant to take care of your 2 hour bonfire, fire pit, firewood, permit, up to 10 chairs, a table with tablecloth for your use, and tiki torches.

The Deluxe Bonfire includes an attendant to take care of your 3 hour fire, up to 20 chairs, fire pit, firewood, permit, table with tablecloth for your use, and tiki torches.
For either package, you may–
*Add an additional hour for $50.
*Add s'mores for $25 per 10 people.
*Bring a cooler of ice and any food or beverage that you want, just remember not to bring glass or ceramic onto the beach.
*Bring a blue tooth speaker if you like.
Beach Bonfire Locations and Permitting:
Bonfires can be held at many public beach accesses or at many gulf front homes with home owner's written permission; however, all fires are subject to bonfire permit availability.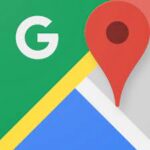 Click here to enter your address into our interactive Google Map to view the public access points that are closest to you. TIP: From within the Google Map, click the spy glass, enter your address, then, zoom out until you see OUR icons (black and orange). You will see many access points along the beach, but you're looking specifically for the ones that we service. Black circle icons with fire inside are Regional Beach Accesses, and Orange circle icons with fire inside are Neighborhood Accesses.
Searching Availability...
Public Beaches–
We can setup bonfires at the following public beach access points. They are listed from the east to the west along 30A. RBA indicates Regional Beach Access. Click the access name for more information about each access point. Click "Video" on the RBA points to view a video of those locations.
Private Beaches–
We can setup bonfires for homeowners who own their property to the water line.
With written permission from the homeowner, we can setup bonfires on private beaches for their renters. The homeowner must complete the SWFD authorization form and submit along with requested ID.
Bonfires on private beaches are subject to permit availability.
What time should we start our bonfire?
That's totally up to you! Some folks want to watch the sunset, and others want to start when it's totally dark. Click here to preview local sunset times. Keep in mind that it gets dark roughly one hour after sunset.
Why do you ask me to choose my top three location choices when booking a bonfire?
There are a limited number of permits available at each location. If we cannot purchase a permit at your first choice, we will automatically try for your next choice.
What if I have more than 29 guests at my bonfire?
Walton County has special event permit requirements if you have more than 29 guests at your event. Ask and we'll walk you through the process!
What if the weather is bad?
You have until 1 pm on the day of your bonfire to decide if you would like to cancel due to weather conditions. If you cancel due to weather, all money is refunded minus the non-refundable/non-transferable $105 bonfire permit fee. If you would like to reschedule your bonfire, we will work with you to make the proper arrangements, but you will need to pay $105 for a new permit as the original permit cannot be transferred to another date or location.